One of the most highly anticipated racing events of the year happens in November: The New York City Marathon. And for some authors, the high point of the year also happens in November, when writers line up on November 1 to begin the 50,000-word National Novel Writing Month marathon, hoping to reach the finish line on November 30.
Could participating in a November writing challenge boost your writing career? At Web Design Relief, we think it might be worth a try!
Meet National Novel Writing Month (aka NaNoWriMo or NaNo)
In 1999, twenty-one people participated in the National Novel Writing Month challenge. By 2017, NaNoWriMo had close to 400,000 participants—including over 70,000 K-12 students—start a 50,000-word novel during the month of November. And 34,000 people (roughly 12 percent) were reported to have completed the challenge—which says a lot about just how hard NaNoWriMo writers have to work to meet the steep word-count goal of approximately 1,667 words per day.
In a statement from NaNoWriMo's executive director, writers who participate in the novel writing challenge are nothing less than superheroes:
"NaNoWriMo ignites people's superheroic creative powers every year by empowering them to write their stories. It takes courage, grit, resilience—and wild imaginative leaps—to write 50,000 words of a novel in a month. Our stories save us from villainous forces that we encounter every day. Our stories determine the future of our world," says Grant Faulkner, Executive Director of NaNoWriMo.
Think you don't fit the profile of a typical NaNoWriMo participant? Fear not. A group of renegade writers under the National Novel Writing Month umbrella has created a kind of rogue subgroup called NaNo Rebels. Although these writers don't specifically follow the NaNoWriMo guideline of writing a 50,000-word novel in thirty days, they are still able to enjoy the benefits of participation. NaNo Rebels are working on screenplays, short story collections, and experimental works; they are setting their own personal alternative word-count goals; they are working with a writing partner—in short, they are writers who still want all the perks of NaNoWriMo even though their project falls outside the NaNoWriMo perimeter.
And the rebels are not treated like second-class citizens during National Novel Writing Month; organizers embrace flexible participation.
That said, if you would prefer to participate in a writing challenge that more closely aligns with your own interests, you do have alternative options. Here are a few word-count-driven writing challenges for writers who don't feel like they are a good fit for National Novel Writing Month.
Still not convinced that you might be a good candidate for National Novel Writing Month?
Although there are people in this world who reject the National Novel Writing Month philosophy as well as a whole bunch of misconceptions about the challenge, you may find that there are plenty of great reasons to participate.
28 Reasons Why National Novel Writing Month Might Be The Adrenaline Boost Your Writing Career Needs
It's really fun to participate. Enthusiasm is contagious. And when you are rubbing elbows with writers who are as excited about their projects as you are about yours, good energy multiplies exponentially. Tap into it by joining the NaNoWriMo party!
Get great deals on writer software and gear. National Novel Writing Month sponsors offer seriously incredible discounts on products writers love.
You might overcome the fear of trying new things. Let's let Twyla Tharp, famous choreographer and author of the book The Creative Habit, explain it: "No one starts a creative endeavor without a certain amount of fear; the key is to learn how to keep free-floating fears from paralyzing you before you've begun." Start by setting yourself up for NaNoWriMo success.
NaNoWriMo can establish an intensive new writing routine for you—one that might last even after your November creative writing marathon is over. Participating in NaNoWriMo means sitting down to write regularly, and you may even find yourself missing it after it's over. Habits that you established during the challenge could extend long after November has passed.
Creativity is a habit, and the best creativity is the result of good work habits.—Twyla Tharp
Your creativity will improve. You've heard it before but we'll say it again: Creativity is like a muscle. You use it or you lose it! And the more you use it, the stronger it gets.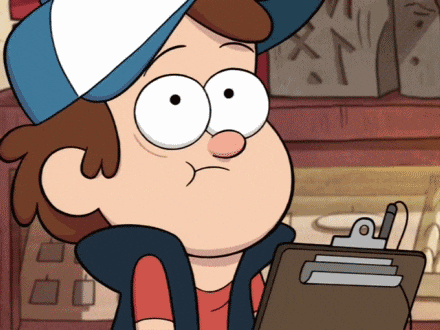 And NaNoWriMo can also inspire creativity through the pressure of a deadline. Habits can improve creativity. But so can a deadline. There's something extraordinarily exciting about racing to a finish line that can fire up a writer's imagination. In fact, many professional writers confess that they actually like having deadlines.
The ultimate inspiration is the deadline.—Nolan Bushnell
Preexisting "bad" writing habits will be eliminated. We all have our bad habits as writers. But when you're on a deadline to write 50,000 words in one month, there's no wiggle room for habits that are anything less than 100 percent productive. Learn some National Novel Writing Month survival strategies that can help you power through.
You'll be empowered to recognize and throw out excuses. It's natural to make excuses when facing something difficult. Or when it's time to put your butt in the chair and write, but you just don't feel like it. When you're serious about reaching a deadline goal, excuses must fall by the wayside.
You will never reach your destination if you stop and throw stones at every dog that barks.—Winston Churchill
You'll be meeting the daily word count threshold of top-selling authors. Some surveys have suggested that contemporary top-selling authors write about 2,000 words a day. When you participate in National Novel Writing Month, you launch your writing habits into the realms of the best-selling professional authors.
Best advice on writing I've ever received: Finish.—Peter Mayle
It's a good way to learn how to create a dedicated writing schedule. Many writers feel like there's never enough time to write. With NaNo, there's no excuse. Participants must figure out how to budget their writing time. If necessary, they actively create time to write, as opposed to waiting to fit it into their schedules.
Some authors' method for creative writing is rather helter-skelter: writing time is nothing more than the minutes or hours they are able to squeeze out between other obligations. But that method probably isn't going to work for NaNoWriMo. If you participate, you will have to learn the skill of planning out dedicated writing time—and sticking with it.
Writer's block is crushed. Many writers swear that when they don't feel like writing, and they're not especially inspired—the solution is to write anyway.
You'll connect with new writer friends. After you create your National Novel Writing Month profile, you'll be able to connect with other writers who are participating in the challenge. You may also be able to find live local events or real-time online chats. Writers can share ideas, cheer one another on, commiserate, and offer strategic publishing industry business tips by sharing their own experiences. Here's some National Novel Writing Month advice from participants.
There are pep talks and other motivational texts. Writers who participate in National Novel Writing Month often read pep talks in order to keep motivated and on track. Some pep talks are officially commissioned by the event's organizers, but others are shared by rank-and-file participants.
You could connect with a writing mentor. NaNo organizers are now giving participants the opportunity for one-on-one mentorship with established authors. That said, you may uncover a lasting relationship with a writing partner or future writing mentor simply by participating and networking on your own.
Now you have a legitimate excuse: "Sorry, I can't, I have to write." Is there anything more delicious in the world than uttering those words? Participating in National Novel Writing Month could be the excuse you need to turn down all duties and obligations—at least those that are not strictly necessary.
The way to write a book is to actually write a book. A pen is useful, typing is also good. Keep putting words on the page.—Anne Enright
You'll discover what kind of writer you are/are not. If you love the challenge of participating in National Novel Writing Month and you feel that you thrive on the tight deadline, you'll have a better understanding of what you need to do to improve your writing process once the month is over. But if jumping into NaNo leaves you feeling depleted and uninspired, then you'll know you need to set a slower pace.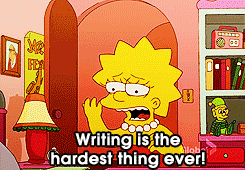 At the end of the month, you may have a viable draft manuscript. When NaNoWriMo is completed, you may actually have the beginnings of a book. If it's your first book, it may be that National Novel Writing Month helps to lay the cornerstone of your future writing career. Of course, there is some possibility you will decide that your super-rush book was a valuable exercise in creativity—but nothing more. Here's what to do when you've finished your NaNoWriMo manuscript.
You might not write well every day, but you can always edit a bad page. You can't edit a blank page.—Jodi Picoult
You will learn how to ignore distractions. Because you can't be distracted—not when you're trying to write 2,000+ words a day. With NaNoWriMo, you have to make every minute of your writing time count.
Neighbor kids screaming in the backyard? Write anyway. Your favorite show just came out with a new episode? Write anyway. Your back is hurting, your eyes want to close, you would rather be doing anything at all…write anyway.
Motivation is when your dreams put on work clothes.—Benjamin Franklin
If you use an outline, you will discover the value of pre-established story structure. For some writers, learning how to work with an outline can lead to increased productivity and efficiency. Some writers create their outlines before National Novel Writing Month begins so that they can hit the ground running on November 1.
If you don't use an outline, you'll discover the benefits of being a "Pantser." Pantsers are authors who write with an inexact idea of just how their story is going to unfold—flying (or writing) by the seat of their pants, with no predetermined plan. Trying to beat the clock may be the ultimate way to make the most of freewriting. When you are forced into a word-count deadline, you'll learn what stories your brain will come up with and when to move on from focusing too long about what's currently happening on the page.
NaNoWriMo HINT: Why not use National Novel Writing Month as an opportunity to step out of your comfort zone and try out a new method for storytelling? If you usually rely on an outline, use NaNoWriMo to attempt a freewriting experiment. And if you eschew outlines, why not try working with one? After all—it's only for a month.
You'll develop the ability to write more words, faster. If your words-per-hour ratio matters to you as a creative writer, nothing is going to force you to top speed faster than National Novel Writing Month. Learn more: The Need For Speed: How To Write Faster In Five Easy Steps.
No thinking; that comes later. You write your first draft with your heart.—Stephen King
You'll separate writing from editing. For some writers the creative writing process is slowed down because they are actually trying to edit and write at the same time. Sky-high word-count goals mean that there is no time for combining left-brain editing with right-brain creativity. You might actually experience a sense of liberation when you are thinking less about writing and spending more time actually doing it.
NaNoWriMo can teach you to respect deadlines. If you're hoping to be a professional writer in any capacity, you have to make peace with deadlines—even the really tight ones.
Your writing will get the attention it deserves—from you. Even if you are not yet a professional writer who is making money on book sales, establishing a mind-set of writerly professionalism is the number one hack for setting off on a long writing career.
Write your books. Finish them, then make them better. Find the way. No one will make this dream come true for you but you.—Laini Taylor
You could connect with a literary agent. Many literary agents keep a sharp eye on National Novel Writing Month. Here are just a few strong-selling books that came out of the November writing marathons. Also, here's how to know when your NaNoWriMo book is ready for literary agent consideration. And here are some ways to celebrate and relax!
It proves you can do more than you ever thought possible. And it's not just that you have some vague, foggy idea at the end of the November challenge that you might have accomplished something great. You'll have hard, incontrovertible proof in the form of a finished first draft.
When you finish, you'll probably have a surge of confidence. You'll be able to say: I did it. You hit your word-count goals. You exerted an extraordinary, Herculean effort! The odds were against you, but you did it anyway. If nothing else, participating in a November writing challenge like NaNo is worth its weight in gold simply for the confidence boost.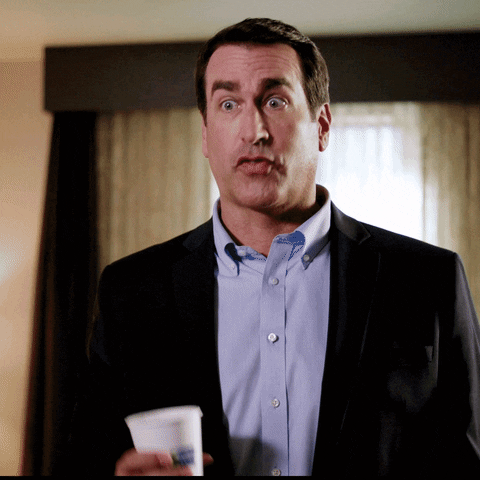 NaNoWriMo writers get bragging rights. National Novel Writing Month participants get cool digital badges—not to mention accolades within their local writing groups. Plus, publishing industry insiders understand just how hard it is to actually complete the NaNoWriMo challenge: If you manage to be among the small percentage who finish, you position yourself as a person who can make good on an unbelievable deadline.
You'll have a cool story to tell about your book's genesis. Storytelling is powerful in the world of marketing and promotion. Having a great backstory—full of lots of obstacles and challenges—makes for excellent blogging when it comes time to start marketing your book later on.
Realistically—How Am I Going To Actually Meet The NaNoWriMo 50,000-Word Goal?
Thinking you want to participate in National Novel Writing Month but you have no idea how you could possibly manage such an extreme deadline?
Don't worry: We've got just the thing you need!
Check out this definitive article: Writers: 11 Shortcuts To Help You Meet Your Deadline
Writer: Can you help?
Please share your National Novel Writing Month experience with our readers in the comment section of this blog post. Did you find it to be positive and empowering? Or unrealistic and enervating? Our readers would love to benefit from your experience!